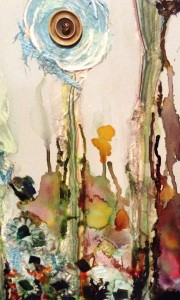 By its very nature, death makes you question things.
You question what you believe, what you thought to be true, and you question your assumptions about the way you, and others, are living life.
Death changes everything – some things temporarily, others forever.
Our community is in pain.
A community of students, staff, parents, relatives and friends will gather to memorialize Seth Budai, guidance counselor at Winters Mill High School, on Saturday. Seth waged a determined and dignified battle against cancer. He lived his life dedicated to the students of the high school. His testimony was one of sheer determination to never give up the fight.
On Sunday, the community will gather to memorialize JeannieBird, the beloved bakery shop owner, tragically killed in an accident this week. JeannieBird dedicated herself to sweetening life for every person who walked on Main Street Westminster. Her bakery is a gathering place of pure joy.
The North Carroll High School community is in pain over the fatal accident involving one of their teachers. When chaos comes, and families struggle to figure their way through the maze of pain and grief, there are words that help and ones that do not. May we be a community offering words of comfort.
Let me say it again – our community is in pain.
Chaos and disorganization are real. Things get messy. People ask you to explain what is going on, but you can't explain. It isn't possible to put into words what you don't understand yourself.
the way you see the world is distorted
the way you breathe feels different somehow
the way you feel about life makes you question everything
the words and thoughts in your head seem like a foreign language
the beat of your heart is a distraction when it's quiet
It is then that you have crossed over the invisible line; the line from which there is no going back. It is the line that divides before and after. How many times I unknowingly looked at the invisible line and uttered, sometimes out loud, 'this is crazy' or 'I seriously can't believe this' or 'can someone please tell me this is a nightmare – I think I am going crazy' …
Our own losses affect how we interpret other people's stories, and intersect with their pain. Everyone has a story; mine is one of pain, and I don't always want to tell it, but there are threads of connectivity between those of us with stories of grief – deep loss and pain have common language.
There are precious and honorable existential moments in the sacred spaces of grief. Those moments are never to be taken lightly. They are moments when we find ourselves in the presence of the divine.
Life is heavier, slower, more deliberate now. Time is moving on, and life is continuing, but the absences are real and they are painful.
I pray that our words will be compassionate, honorable and consoling to the broken hearted.
May the God of love and grace comfort the families and may He comfort our community at large.
Ms. Cheryl Held
Heldtogether.net